Registration procedure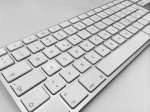 The number of participants is about 50. The registrations will be processed in chronological order.

Registration deadline was Febrary 21st, 2016.

There are three different exercise groups:
Your first choice should be the topic you are least familiar with.

Please note, we can only provide accomodation for your partner in the Physikzentrum if the school is not fully booked. The costs for the stay of your spouse are 400 Euro including housing and meals.